Just like we work out our bodies to stay physically fit, our brains also need their dose of daily exercise. And what better way to do it than playing trivia games?
Not only do they pump up the adrenaline, but they also fuel your brain cells and light up your gray matter like the Fourth of July!
Now imagine merging this intriguing world of trivia with the rhythm of your daily life. That's where trivia game calendars step into the picture. No, they're not just a mishmash of dates and trivia. They are a brilliant concoction of
entertainment,
learning,
and brain fitness
that gives you a dash of knowledge every day.
What Are Trivia Game Calendars?
At its core, a trivia game calendar is your personal, year-round, brain gym.
It's a curated collection of daily trivia questions or challenges that each day of the year throws at you.
Remember those 'A question a day' calendars? Well, this is their trivia-addicted cousin. Each day is a new adventure into a different topic, a new brain teaser, a question that makes you go "Hmm…I know this one…but what was it?"
These calendars are designed to give a structured and organized approach to your daily dose of brain training. It's like having a personal brain trainer who keeps you intellectually on your toes throughout the year!
Top 11 Trivia Calendar 2023 2024
This extraordinary calendar offers a year filled with fascinating questions that span a wide range of subjects, ensuring there's something for everyone to enjoy.
It's an excellent way to feed your curiosity.
With each passing day, you'll be greeted with a new and surprising question that will spark your interest and leave you hungry for more knowledge. From nature to history, and even popular culture, this calendar covers it all.
Imagine impressing your friends with fascinating facts like the astonishing number of fish species at the Great Barrier Reef—1,625 species, which accounts for 10% of the world's fish species.
It's trivia like this that will make you the life of any gathering!
What sets this calendar apart is its interactive nature. Quiz yourself every day, and if you don't know the answer, fear not! Simply flip the page, and you'll find the solution waiting for you on the reverse side. It's a brilliant way to challenge yourself and expand your knowledge in a fun and engaging manner.
While there are many options available, this calendar truly stands out for its comprehensive coverage and daily interactive experience. Its wide range of subject matters ensures that there's something for everyone, catering to diverse interests and tastes. The inclusion of the answer on the reverse side of each page is a fantastic feature that keeps you engaged and motivated to continue learning.
View on Amazon.com
The Know-It-All Trivia calendar takes trivia to a whole new level. Each day, you'll discover delicious tidbits of weird, funny, and enlightening information carefully curated to challenge your brain. With topics ranging from the natural world to inventions and technology, human facts to arts and literature, and even sports, this calendar covers it all. It's like having your own personal game show right on your desk!
View on Amazon.com
Each daily page on this calendar presents an answer, and it's up to you to respond with the corresponding question.
Just like on the iconic game show.
It's a fantastic way to engage your mind and keep your trivia skills sharp. With Jeopardy! and Double Jeopardy! clues featuring assigned dollar amounts, you can even pretend you're accumulating winnings as you go along.
And for that final challenge, the calendar offers a thrilling Final Jeopardy! round, where you can wager all or part of your "winnings" for an extra adrenaline rush. The clue is printed on the front of each page, while the correct answer is revealed on the back— adding an element of suspense to your daily trivia experience.
View on Amazon.com
With this calendar, Mental Floss has curated an incredible collection of facts that range from unique and interesting to mind-blowing and memorable. With each page turn, you'll uncover a new and surprising fact from various realms, including
history,
science,
sports,
pop culture,
and more.
It's like having a daily dose of intellectual stimulation right at your fingertips.
View on Amazon.com
Instead of bombarding you with a mere collection of sports data, it transforms every fact into an opportunity to relive legendary moments. You'll experience the thrill of victory and the agony of defeat, all from the comfort of flipping through the pages.
It's like having a front-row seat to some of the most iconic events in sporting history.
Comparing this calendar to others on the market, it truly stands out. While many calendars might offer a cursory glance at sports trivia, this one goes above and beyond. It doesn't just give you the scores or the names of players—it delves deep into the stories behind the triumphs and failures.
Whether it's the Bills shocking the Raiders to secure their first-ever Super Bowl appearance or Hana Mandlikova toppling Martina Navratilova at the US Open, this calendar captures the essence of these moments, making you feel like you're right there in the thick of the action.
View on Amazon.com
The Cat Trivia calendar goes beyond the usual cat facts and takes us on a whimsical journey through the world of cats. It's not just about knowing the basics— it's about discovering the hidden gems that make our furry companions even more intriguing.
With sections like "Cat Quotes" and "Paw-some Books," we get to dive into the minds of famous authors who were captivated by cats and explore literary treasures that celebrate our beloved whiskered pals.
One of the highlights of this calendar is the "True or False" section, where we can challenge our knowledge of cats.
It's incredible how many misconceptions we had— and this interactive element keeps us engaged and entertained. The "Owner's Tips" provide valuable insights on cat care, helping us become better companions to our furry family members.
But that's not all! We get a sneak peek into the most famous cats in history, learn about different cat breeds through the "Know Your Breeds" feature, and even discover cat-friendly travel destinations in the "Travel Locations for Cat Lovers" section.
View on Amazon.com
It's not just a collection of random trivia—it's an opportunity to expand your basketball IQ while having a blast. Every day, you'll discover
fascinating facts,
learn about larger-than-life personalities,
and relive memorable moments
that shaped the game we adore.
It's like having a courtside seat to basketball history, all year round.
View on Amazon.com
The Rolling Stone Rock Trivia 2024 Boxed Daily Desk Calendar stands out for its association with Rolling Stone. With their authoritative voice in music and pop culture, you can trust that the questions in this calendar are meticulously curated and of the highest quality. It's a level of authenticity that sets it apart from the competition.
View on Amazon.com
This calendar truly stands out for its comprehensive coverage. It goes beyond basic stats and offers intriguing insights into the sport's rich history. Whether you're a seasoned fan or just starting to fall in love with baseball, this calendar caters to all levels of knowledge. It strikes a perfect balance between challenging questions that will test your expertise and entertaining facts that will expand your understanding of the game.
View on Amazon.com
hroughout the year, you'll find yourself absorbed in the fascinating world of football. The calendar takes you on a journey through time, highlighting the most memorable events, legendary players, and mind-boggling records. The witty quotes from football greats sprinkled throughout add a touch of inspiration and humor to your daily routine. It's like having a mini Hall of Fame at your fingertips.
View on Amazon.com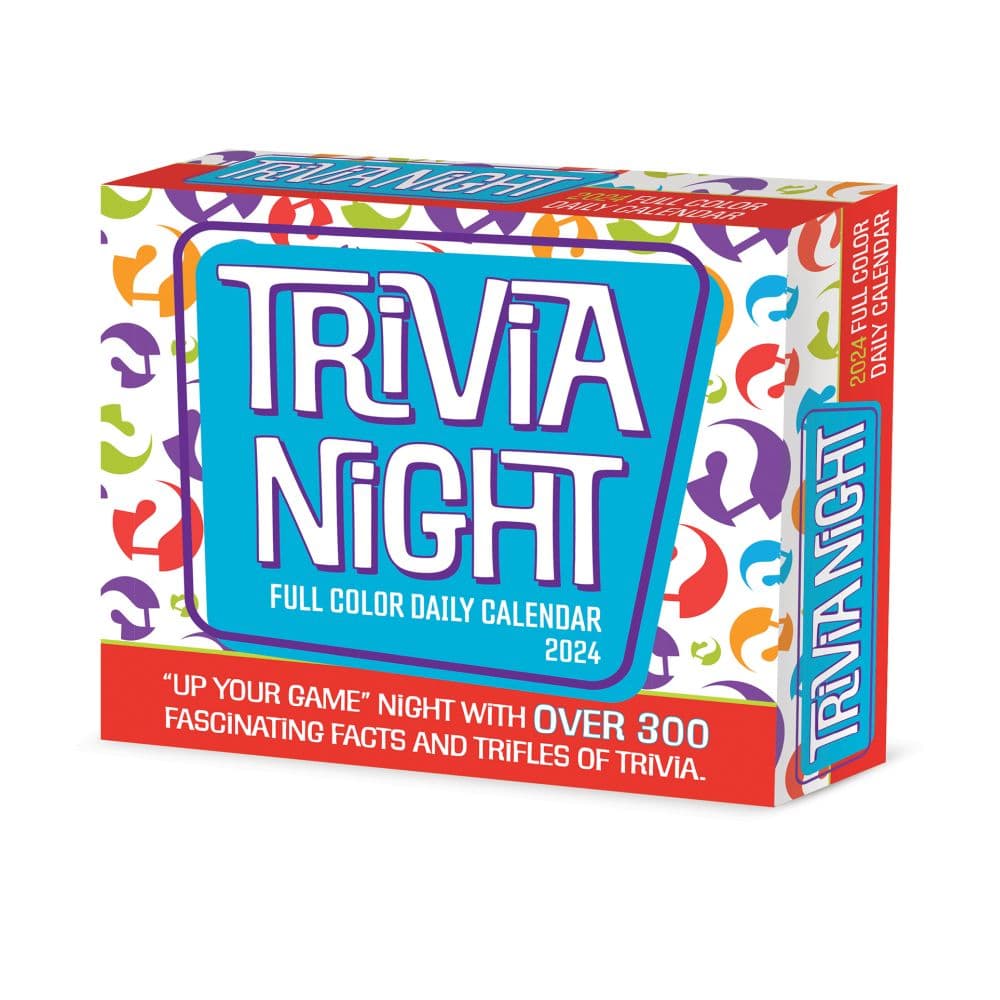 This delightful calendar is designed to keep your mind buzzing with daily nuggets of knowledge that will leave you both perplexed and eager to expand your horizons.
The best features of this calendar is the inclusion of answers at the bottom of each page. No more waiting anxiously to find out if you got it right! This thoughtful addition allows you to learn and grow from each question, expanding your knowledge base with every passing day.
It's a fantastic way to challenge yourself and engage in some brain exercise without needing a screen or an internet connection.
Moreover, this calendar doesn't just focus on the run-of-the-mill holidays. It goes the extra mile by including major public and culturally significant holidays. So, not only can you impress your friends with your trivia prowess, but you'll also have a calendar that keeps you up to date on important dates and celebrations.
It's a win-win situation!
View on Calendars.com
Benefits of Trivia Games for Brain Fitness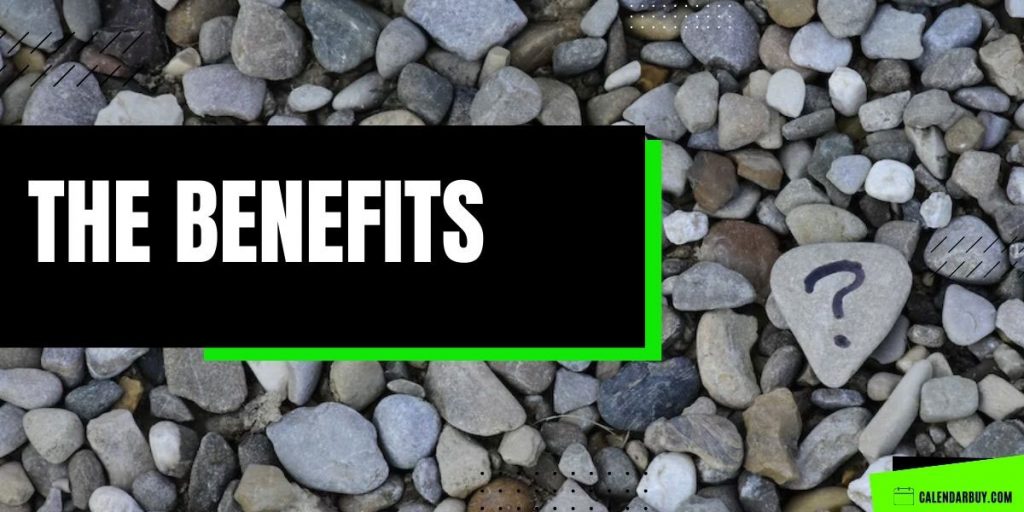 Trivia games are not just fun and games—they're also gym sessions for your brain. Playing trivia games
sharpens your memory,
bolsters your problem-solving skills,
and fuels your critical thinking abilities.
It's like doing mental push-ups but way more entertaining!
Not only does it help you flex your cognitive muscles, but trivia games also expand your general knowledge. Each question answered or fact learned adds a new facet to your knowledge crystal. And who doesn't like the sense of accomplishment that comes with answering a tough trivia question correctly?
Here's an interesting fact: trivia games can positively impact your mental well-being and social interactions.
Just imagine hosting a trivia night with your friends—or competing with your colleagues in a trivia challenge at work. The excitement, laughter, and healthy competition – it's not just a game, it's a bonding experience!
Tips for Maximizing the Benefits
Now that you're ready to dive into the world of trivia, here are some tips to get the most out of it.
Make it a routine: Just like brushing your teeth or having your morning coffee, make trivia a part of your daily routine.
Group trivia: Incorporate trivia games into group activities and events. This not only makes it more fun but also encourages learning from each other.
Explore online communities: There are numerous online trivia communities that provide additional challenges and forums for discussion. Dive in and swim in the sea of trivia!
How to Choose the Perfect Trivia Calendar for You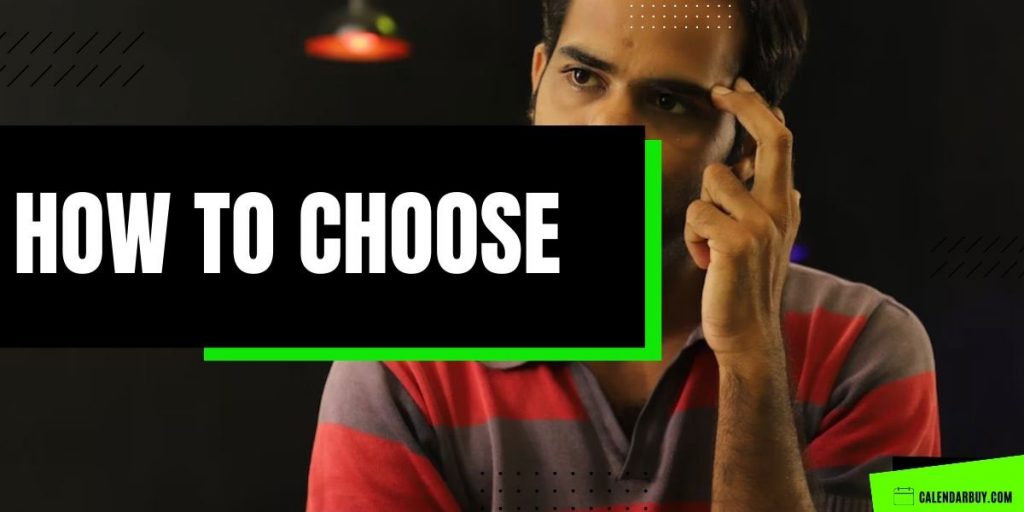 Alright, now that we're hyped about trivia game calendars, how do we choose the right one? The answer lies in what tickles your brain cells the most.
The selection criteria for these calendars are similar to choosing a movie.
You'd want
quality content,
a variety of genres,
suitable difficulty levels,
and user-friendliness.
A good trivia game calendar would have questions that spark your curiosity and stimulate your thinking process, not just random facts. The topics should range from history to pop culture, science to sports, and everything in between.
Remember, diversity is the spice of trivia life!
The difficulty levels should cater to both trivia novices and nerds alike. Also, it should be user-friendly. Whether you're tech-savvy or prefer to keep it old school, the calendar should be easy to navigate and a joy to use. Always remember, your interests and preferences are key in making this choice.
Conclusion
Trivia games and their hybrid cousin, the trivia game calendars, are more than just fun and games. They are a powerful tool for brain fitness and a reservoir of knowledge.
They
stimulate your cognitive abilities,
improve your memory,
and sharpen your critical thinking skills.
So, why wait?
Embrace the world of trivia calendars, pick one that resonates with your interests, and let the brain games begin!
Remember, trivia a day keeps the brain fog away. So go ahead, and give your brain the workout it deserves and needs! Happy trivia-ing!