The allure of fine art calendars is undeniable. They bring a touch of
culture,
sophistication,
and above all, beauty right to your doorstep,
and then beyond that, into your living space.
Imagine waking up each morning, not only to the aroma of freshly brewed coffee but also to
the magic of a Monet,
or the charm of a Chagall.
It's as if the artist has left their studio for a moment to personally adorn your wall with a masterpiece. That's the extraordinary charm of fine art calendars – they transport you, page by page—into the mesmerizing world of art without you having to step out of your front door.
The beauty of an artist's work comes alive in your very home, and in the most everyday of ways…through a calendar!
In this post, we will reveal the best 2024 fine art calendar you can bring to your home.
The Timeless Appeal of Fine Art Calendars: A Year-Round Art Exhibition
You know, fine art has this amazing charm that's been around forever. From those ancient Roman frescoes to the funky postmodernism we see today, it's a world that never ceases to fascinate. So, here's the thing, how can we make sure we keep that spark alive each and every day?
Fine art calendars provide the perfect answer!
Consider these calendars as your personal art exhibition, changing its masterpieces every month. You start January with the mysterious allure of Da Vinci's Mona Lisa. 
By February, you're diving into the expressive strokes of Van Gogh's Starry Night.
March brings the cubist intrigues of Picasso's Guernica.
It's like touring
the Louvre,
the Met,
and the Tate all in one year,
and all from the comfort of your own home.
Sounds dreamy, right?
But it's not just about ogling at stunning visuals. Each flip of the calendar immerses you in the rich tapestry of the art world— providing glimpses into the minds of the creators and the stories behind the creations. In this way, a fine art calendar is not just a timekeeping tool but a journey of exploration and discovery.
Top 20 Fine Art Calendars 2024: The Crème de la Crème
Benefits: More Than Just a Pretty Picture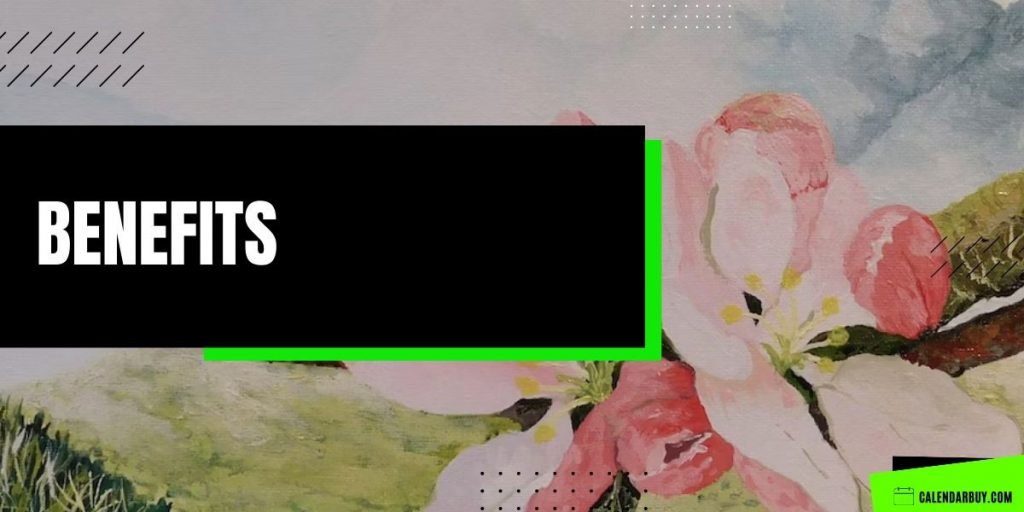 You might be wondering, "What's so great about a fine art calendar?" Hmm…. where do we begin?
For starters, they're an incredible way to enhance your living space with aesthetic appeal. Each month unfolds a new visual delight that brightens your room—showcasing everything from classic Renaissance pieces to edgy contemporary works.
Beyond that, they cultivate an appreciation for art and artists. As you journey through different eras and styles, you'll come to understand the nuances of each artistic movement. You'll develop a keen eye for
the subtle interplay of light and shadow,
the bold juxtaposition of colors,
and the delicate dance of lines and shapes.
Another key advantage is discovering new artists and art movements. You may start with a love for impressionism, but through your calendar, come to admire the boldness of abstract expressionism or the simplicity of minimalism.
Last, but absolutely not least—by purchasing fine art calendars, you're supporting artists and the art community. Many creators earn a portion of their income from the sales of these calendars—helping them continue to create the masterpieces we all admire.
Tips for Choosing the Perfect Fine Art Calendar: Discover Your Inner Art Connoisseur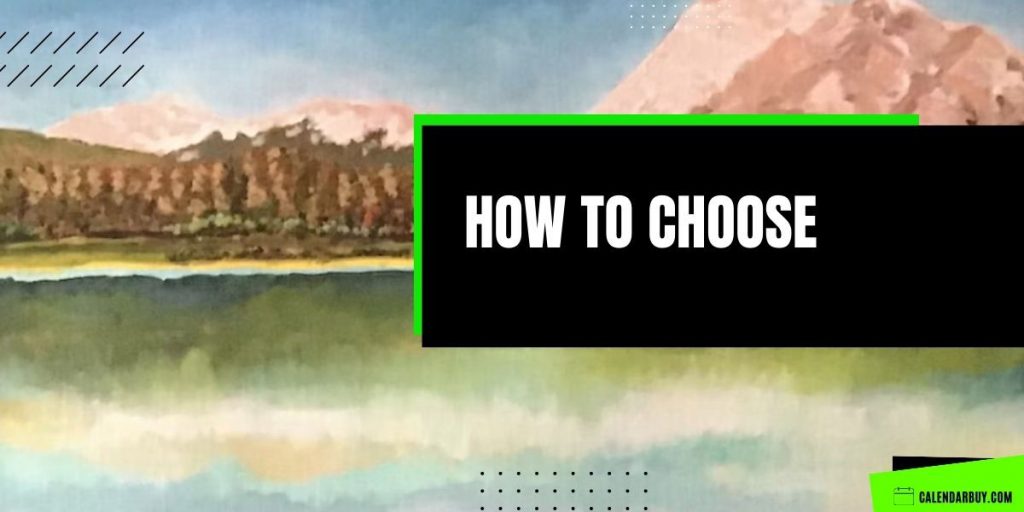 Ready to dive into the world of fine art calendars? We've got a few tips that can totally help you pick out the perfect one to match your taste and space.
First, consider your personal taste and artistic preferences. Do you gravitate toward the serene landscapes of Monet, the dreamlike figures of Dali, or the vibrant shapes of Kandinsky?
Next, evaluate the calendar's
size,
format,
and functionality.
Remember, this kind of calendar isn't just some fancy decoration. It's actually a useful tool that should work well with your everyday routine.
Research the featured artist and their body of work. This can enrich your experience and deepen your understanding of the artwork. It's also a great idea to read reviews and gather feedback from other art enthusiasts.
This can provide valuable insights into the quality of the calendar and the reproductions.
Oh, and make sure you check out the prices and availability so you can make a smart choice. While we all love a good bargain—remember that a fine art calendar is a year-long commitment, so choose wisely!
Conclusion: Unleash the Power of Fine Art in Your Everyday Life
In conclusion, fine art calendars offer a unique way to bring the beauty of an artist's work into your life. Each day presents a new opportunity to experience the joy, intrigue, and inspiration that only fine art can provide.
So why not give it a go?
Start exploring the vast— enchanting universe of fine art calendars today. Let your home become a canvas for these masterpieces, and watch as they transform your everyday routine into a celebration of creativity and artistic genius.