Sometimes the existence of a calendar like we don't care about. But actually, a calendar is perfect to be used to remind us of things to do, notable events, and others. Also, the calendar can be used to add decoration to the room we use.
While the year 2021 is still a few months away, it would be nice if we prepare the 2021 calendar from now. Here are some of the best 2021 calendars we have reviewed.
Best 2021 Calendars You Can Buy
Best 2021 Wall Calendar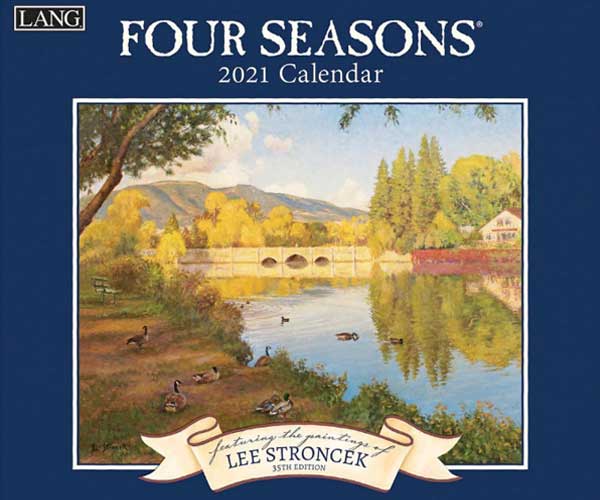 Watch the great outdoors transform itself throughout the year in the Four Seasons 2021 Wall Calendar. From calm lakes to beautiful mountain ranges, and from summer's lush fullness to colorful autumn woods, then back to snowy days, the light-filled paintings of Lee Stroncek capture the beauty of the year as it passes.
---
Runner Up in Best 2021 Wall Calendar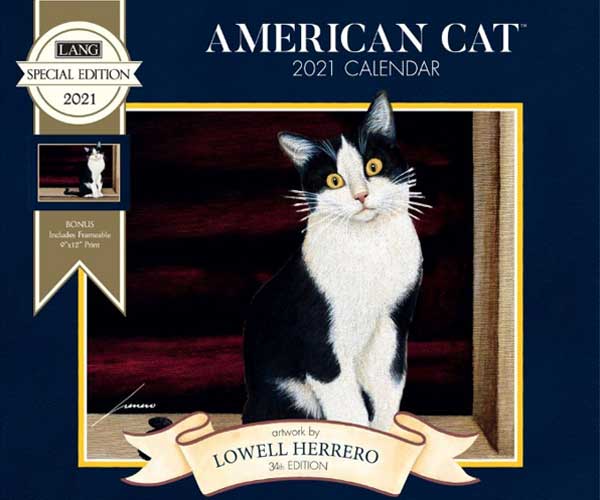 Twelve months of fabulous felines make the American Cat 2021 Wall Calendar a favorite of cat lovers everywhere! Artist Lowell Herrero's enchanting paintings depict these adored pets at play through all the glorious seasons of the year. An ample day grid keeps you on top of all your important dates and engagements, while a brass hanging grommet prevents tears and a beautifully printed gift sleeve makes for an elegant presentation.
---
Best 2021 Mini Wall Calendar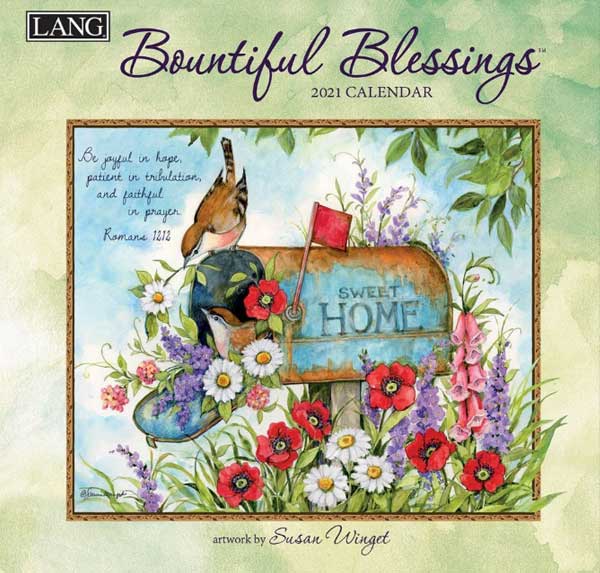 Bountiful Blessings 2021 Mini Wall Calendar is made with elegant, linen-embossed paper stock in a space-efficient format.
---
Runner Up in Best 2021 Mini Wall Calendar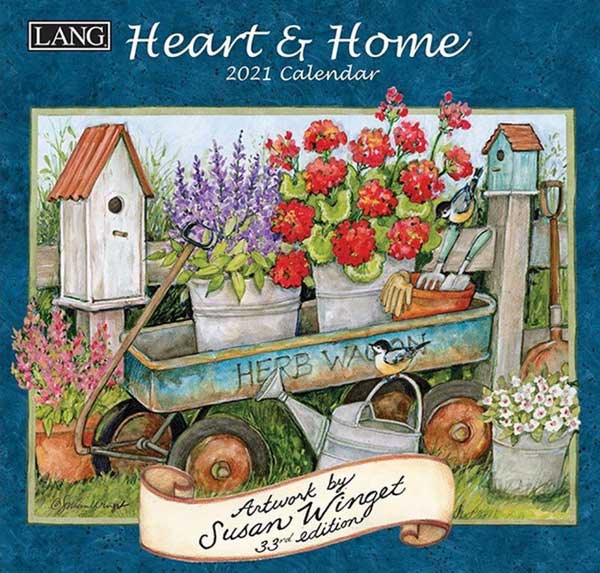 Heart & Home 2021 Mini Wall Calendar is printed on linen embossed paper stock. This calendar is perfect as decor in your home, kitchen, or office and easily helps to keep track of important dates, contacts, and other events at a glance.
---
Best 2021 Desk Calendar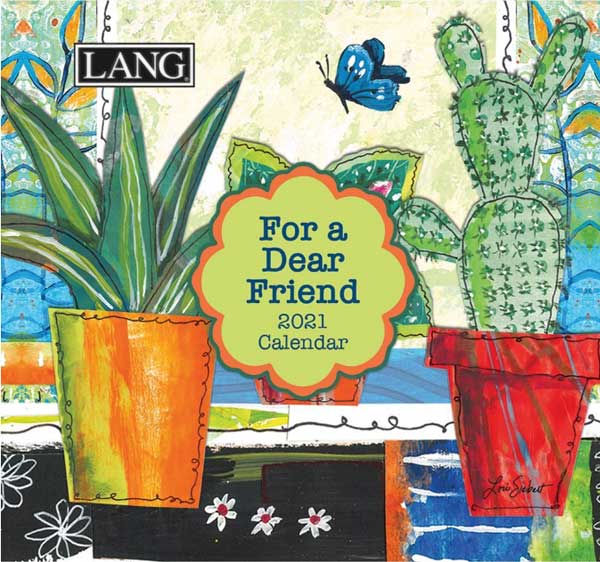 Show your close friend that you care with the For A Dear Friend 365 Daily Thoughts Calendar featuring an inspirational quote about friendship on every page. This daily tear-off calendar is complete with artistic elements by Lori Siebert, magnetic closure, and a flip-top that creates its own stand for a desk or tabletop! Small but impactful, this desk calendar is perfect to brighten up even the smallest of spaces offering a pop of personality and quick monthly reference. Fresh, fun, and exceptionally stylish, this calendar features a built-in easel and is perfect for display on even the most space-challenged desktop, table, or bookshelf.
Runner Up in Best 2021 Desk Calendar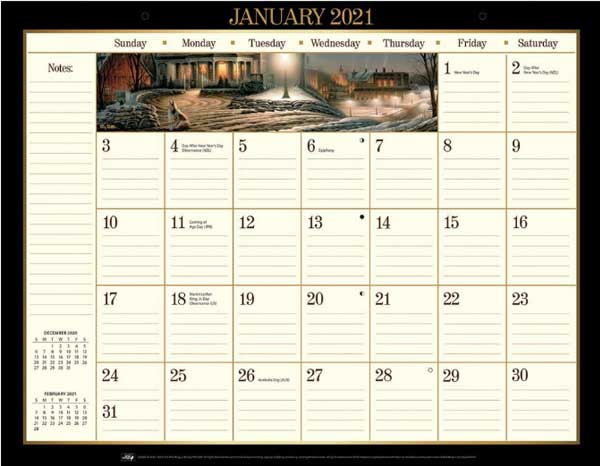 Plan your schedule right on your desk with the Terry Redlin Desk Pad Calendar. Perfect for the outdoorsman, Terry Redlin's picturesque rural artwork and nature-inspired scenes line each month.
Best 2021 Planner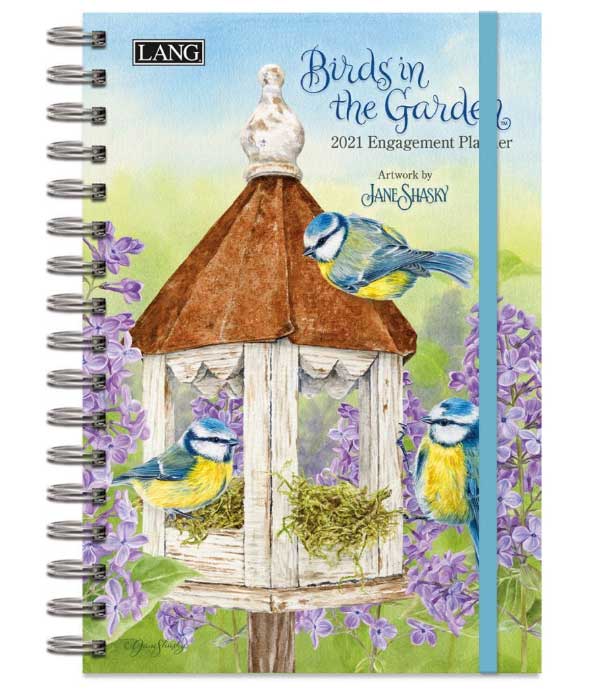 As you plan each week or month in the dual-formatted Birds in the Garden Spiral 2021 Engagement Planner, you'll be greeted by a colorful bird paired with resplendent flowers in stunning artwork by Jane Shasky. From goldfinches to chickadees, each page is decorated in full color artwork featuring your favorite backyard birds that will brighten your day as you flip through this gorgeous calendar.
Runner Up in Best 2021 Planner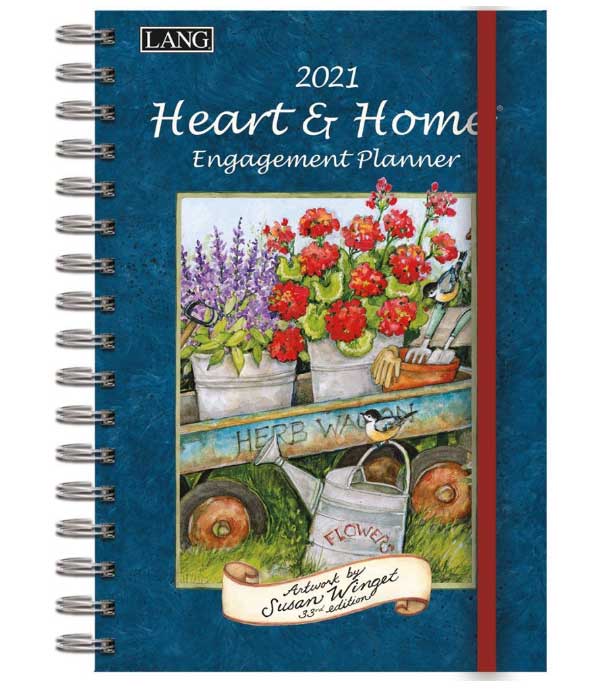 Every month brings homespun pleasures in the Heart & Home Spiral 2021 Engagement Planner.
Best 2021 Vertical Wall Calendar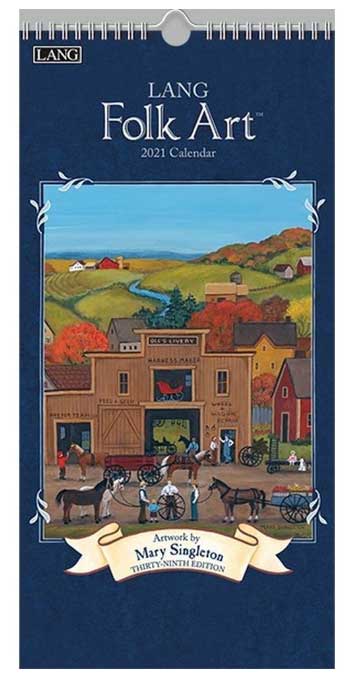 The LANG Folk Art Vertical 2021 Wall Calendar is the perfect choice for home or office. Evoking the simple pleasures of days gone by, Mary Singleton's art reflects America's rural past as well as its beloved folk art tradition. With one image on each of twelve months, vertical wall calendars are narrower than most formats, allowing them to fit neatly into cubicles, niches, and other small spaces. Spiral bound with a hook and featuring an elegant gift sleeve
Runnner Up in Best 2021 Vertical Wall Calendar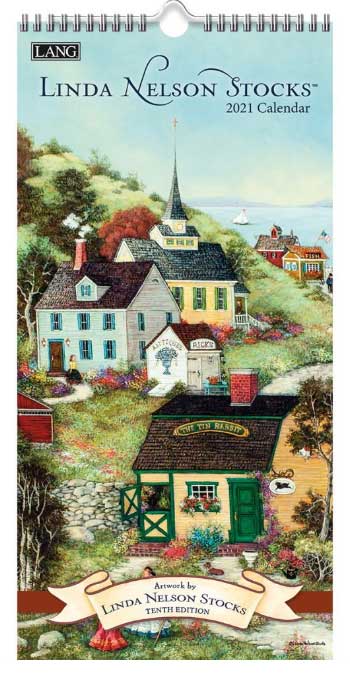 The Linda Nelson Stocks 2021 Vertical Wall Calendar's spiral binding with built-in hook and a beautifully printed gift sleeve make it a favorite with folk art lovers around the world